Soak up all the Sunshine you can get!
Anne McPhail, retired pediatrician, shattered by her experience in Bermuda, rents a tiny house in Setenil, Spain, hoping to reconcile what she learned about herself and Thomas after the gunfire in that dark room on the island.
But she sees a child on the terrace of the local cafe who doesn't seem to belong to her minders and then Ari, the Mossad agent who saved Anne's life, seeks her out with a plan to rescue the child from kidnappers. Should she trust him? Three days later, she is on the run with Ari and the little girl, with killers Esti and Sergio on their trail. She glimpses a man she thinks is Thomas. Is he, too in Spain?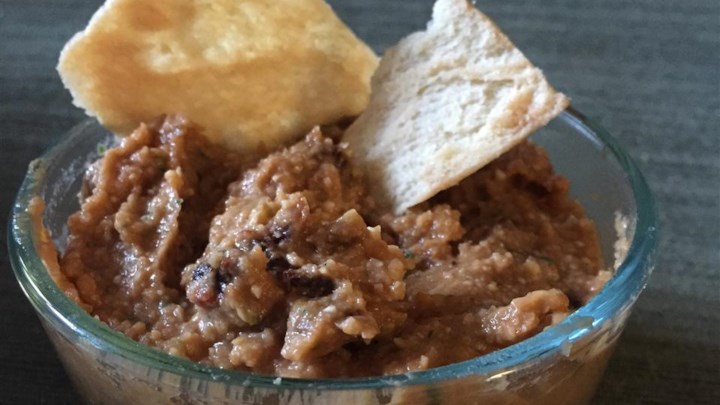 Quick Sun-Dried Tomato Humus
"Just a few ingredients make this hummus easy to whip up on a moment's notice. Serve with chips, pita wedges, or crackers. Great on burgers and sandwiches too. Enjoy! "
Directions
Print
Grind the garbanzo beans, sun-dried tomatoes, garlic, basil, and Parmesan cheese together in a food processor for 15 seconds.

Add about 1/4 of the reserved liquid; grind another 15 seconds. Pour in enough additional reserved liquid, a small amount at a time, and grind; repeat until the consistency is like chunky peanut butter.

Pour in the olive oil; grind for an additional 15 seconds. Season with salt and pepper.