One by one neighborhood dogs disappear. One by one the ransom notes arrive. When Toby Martin and her best pal, Freddy, discover Toby's dog is the next intended victim, they become first-rate detectives. Who is the pooch pilferer? Will Toby and Freddy rescue the dogs and capture the criminal?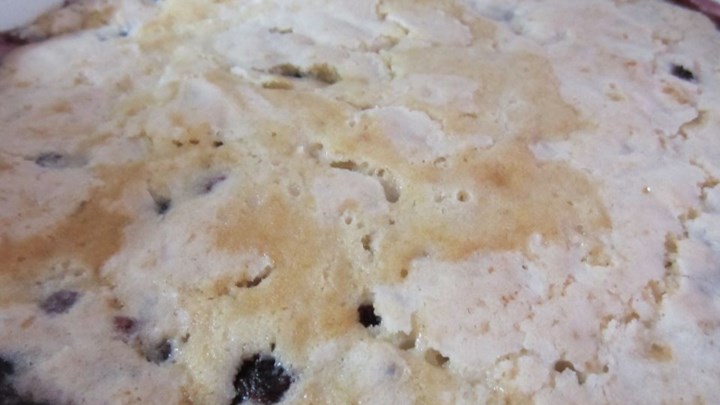 Ingredients
Directions
Print
Preheat oven to 375 degrees F (190 degrees C).

Place blueberries in a deep 8-inch pie pan; drizzle lime juice over blueberries.

Beat 3/4 cup sugar and butter together in a bowl using an electric mixer until creamy. Sift flour, baking powder, and 1/4 teaspoon salt together in a bowl. Mix milk, alternating with flour mixture, into creamed butter mixture until batter is just combined. Pour batter over blueberries.

Combine 1/2 cup sugar, cornstarch, and 1/2 teaspoon salt together in a bowl until thoroughly mixed; sprinkle over batter. Pour boiling water over sugar mixture.

Bake in the preheated oven until a toothpick inserted in the middle of the cake comes out clean, 45 to 50 minutes.