Told in journal format, this novel of the Iraq war is a fictional story that revolves around a medic and the day-to day activities of the unit he serves. He tries so hard to keep his men safe, in a world where safety is not an option.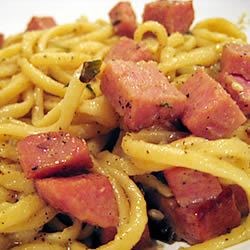 Ingredients
Directions
Print
Bring a large pot of lightly salted water to a boil. Add pasta and cook for 8 to 10 minutes or until al dente; Drain.

Meanwhile, heat vegetable oil in a medium saucepan over medium heat. Add luncheon meat, green onion and garlic and saute until light brown. Stir mixture into cooked and drained spaghetti, then stir in soy sauce, water, sesame oil and pepper. Mix all together, heat through and serve.