By Nina M. Osier
Edek Fallon, born with a Shaman's seal on his wrist, lives an Astral Guard officer's life and never thinks about the chants his father taught him. Not until they start to come true ...
When the shadow-men shall conquer,
When ten billion suns shall blaze
With the brightness of destruction,
Comes the time of Interphase.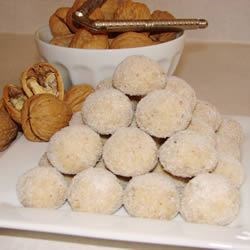 INTERPHASE ALLIGNMENT BALLS
Ingredients
Directions
Print
Preheat oven to 350 degrees F (180 degrees C).

Cream the sugar and butter. Add flour, nuts, salt and vanilla. Mix well. Batter will be very crumbly.

Shape into 1 inch balls. Bake for 15 minutes, remove from oven and allow to cool for 3 minutes. Roll in Confectioner's sugar. When cool, roll again, if desired.