A writer muses on the ways of cats and other creatures, in a book filled with both feline and human characters who invade your heart.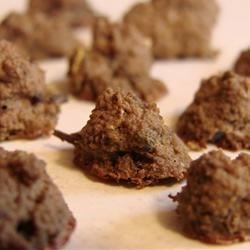 Treats for your Cat
Ingredients
Directions
Print
Preheat an oven to 350 degrees F (175 degrees C). Line a baking sheet with foil or parchment paper.

Place the cat food, flour, and catnip into a blender. Cover, and puree until smooth and looks a little like frosting. Spoon pureed cat food into


a resealable plastic bag.

Cut a small hole in the corner of the bag.

Squeeze 1/2 inch kisses onto the prepared baking sheets.
Bake 15 minutes. Cool completely and
store in an airtight container.