Nick Schaevers Mystery Series, Vol. 2
by Newton Love
Just before things went haywire, Nick Scheavers's life was going great. He expected to make a mint on the high tech company he was helping to go public, and he had become lucky in love.
Everything was wonderful until a venture capitalist did some high-speed bouncing on the sidewalk before posing for the crime scene photographs. How quickly the high and mighty have fallen, or in this case, were launched.
Newton Love likes his Real Cats Lively
For those who share an interest in Lively Felines
Homemade Tuna Crackers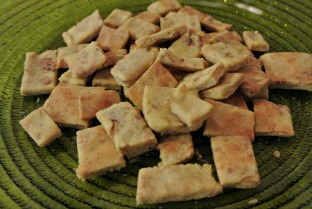 6 ounces of undrained tuna
Preheat the oven to 350 degrees. Measure all of the ingredients into a bowl and mix thoroughly with your hands. Roll out to 1/4 inch thickness and cut into treat sized pieces. Place on a greased cookie sheet. Bake for about 20 minutes or until golden.
Your Kitty will Love YOU!