Royal Hearts of Mondoverde, Vol. 2
Prince Cristiano, the "spare" prince, does not carry the heir's pressure, but he still works diligently in the Cabinet as the Minister of Finance, Tourism and Sports while maintaining a tireless schedule of royal appearances.
Tall, dark, handsome, and a prince, he's considered by the female population of Mondoverde to be quite the catch. But can he find a woman who won't care about his title or position and who will appreciate the man underneath?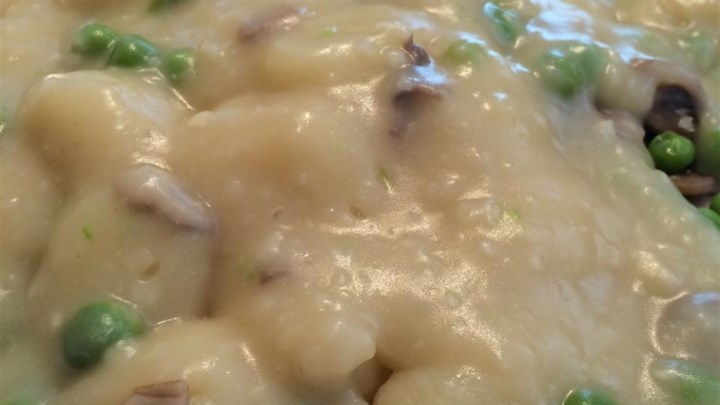 Directions
Print
Process ricotta, eggs, 1 teaspoon salt, pepper, and nutmeg in a food processor until smooth. Add flour and blend until a smooth, semi-stiff batter forms. Transfer gnocchi batter to a bowl, cover the bowl with plastic wrap, and refrigerate for 1 hour.

Heat oil in a large saucepan over medium-high heat. Saute mushrooms in hot oil until soft and fragrant, 3 to 5 minutes. Add garlic and saute for 1 minute. Add vegetable broth, bring to a boil and reduce to a simmer; stir in peas. Cook until peas are soft, 3 to 5 minutes. Season with salt and pepper to taste.

Fill a large pot with lightly salted water and bring to a rolling boil.

Working in batches, drop spoonfuls of ricotta batter into boiling water. Bring water back to a boil and cook for 3 minutes. Remove gnocchi to ice water to stop the cooking process, then drain and reserve. Repeat with remaining batter.

Combine gnocchi and mushroom sauce in a saucepan and cook until heated through, 2 to 5 minutes.